Midnight Mansion
"Hello, weary traveler? What brings you and you posse to my, Syr Grym's humble abode? Oh, come in! A night or fright is ahead of us! You safety? I cannot guarantee. A spooky good time? I can."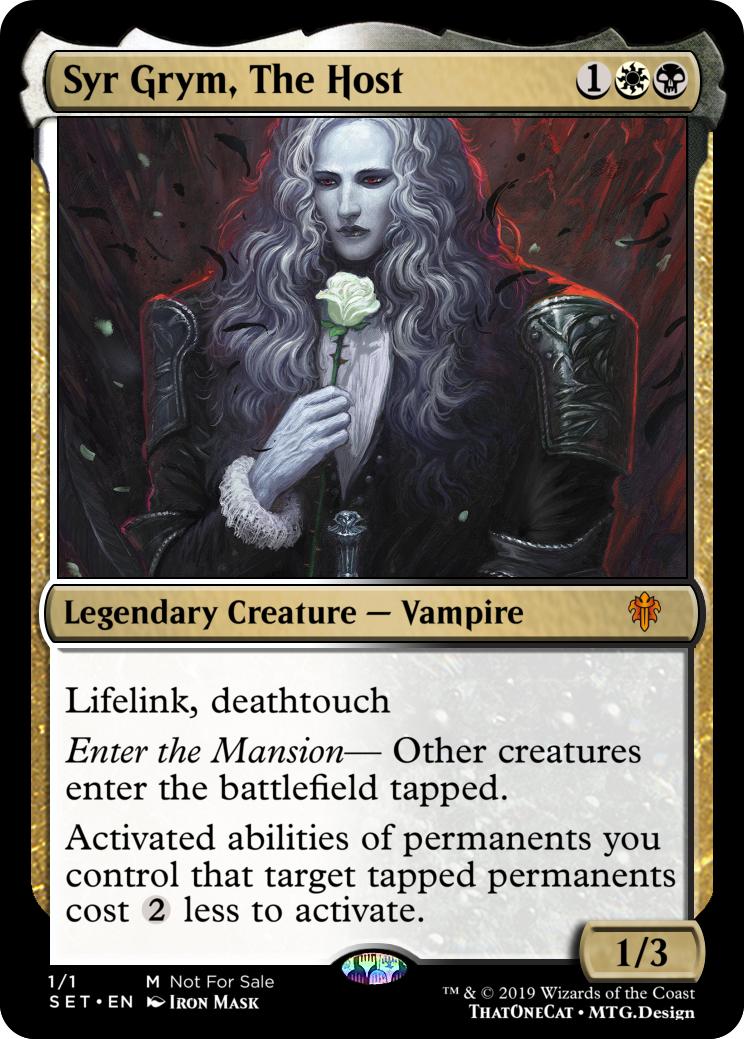 Welcome to my, Syr Grym's mansion! This will be a adventure based saga like that of "Betrayal at House on the Hill" (It's definitely the inspiration.) You and possibly some other people will be navigating this mansion, unlocking rooms, and facing what's inside. Here's what will happen when you join -
1. You'll make a character. This will define what you can or can't do.
2. Once everyone's in, I'll show you what the first room is. You will encounter some friendly rooms that don't warrant a card response, but some rooms will fight back. This will require a card to combat it. Every point your card gets below 7 out of 10 is a point of damage. Each player has 13 health.
Welcome, to my mystery!