One-mana wonders! **Circuit Challenge**
This is a challenge for helping inspire me and other Cardsmiths. But maybe it'll grow upon the idea of this interest.
Reason for starting the thread: I would like to explore a new design space with one mana cards that are realistic and to just overall socialize.
Bonus credit: If you make a one-mana card that's in black or green would be neat.
Here are three of mine: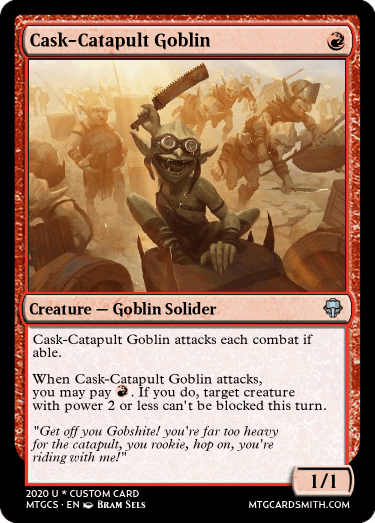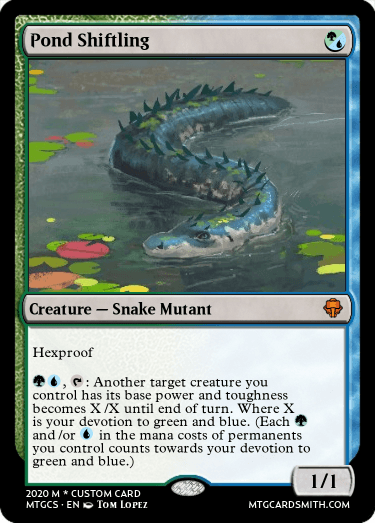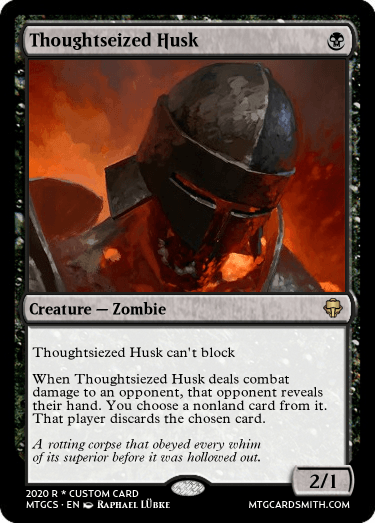 And here are the links to each of the cards:
https://mtgcardsmith.com/view/cask-catapult-goblin
https://mtgcardsmith.com/view/pond-shiftling-1
https://mtgcardsmith.com/view/thoughtseized-husk
This just in!! One-mana Wonders is now a Circuit Challenge!! Official entries begin below Corwinnn's comment!
Three old cards and three new cards are eligible. Just type Official Entry on the cards you want to submit if you're submitting MORE than the eligible amount
1st Place gets 1 Circuit Point
2nd Place gets 3/4 Circuit Point
3rd Place gets 1/2 Circuit Point
Honorable Mentions get 1/4 Circuit Point
Challenge ends October 11th!